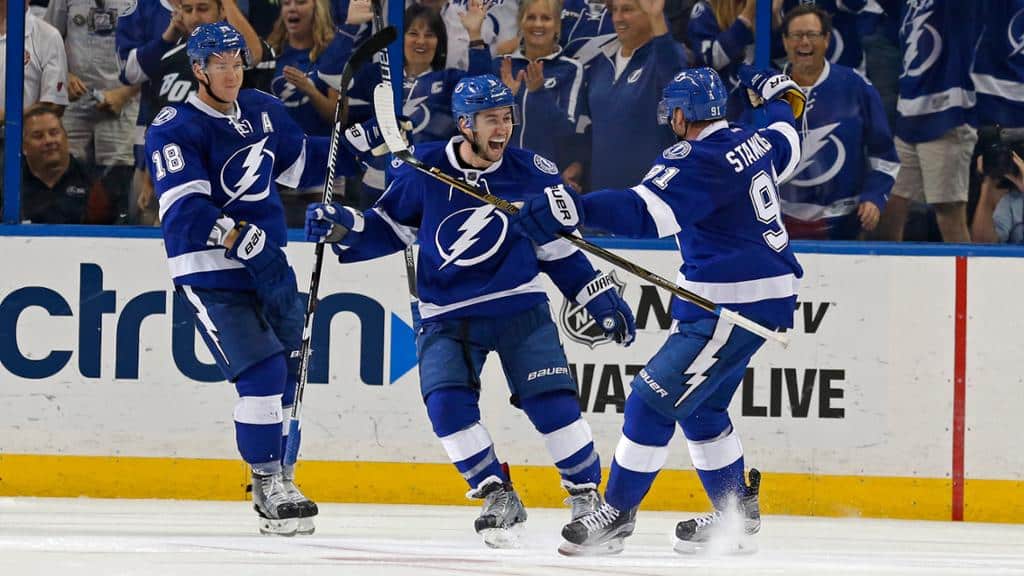 News
Tampa Bay Looks To Score Big
Tampa, FL could emerge as one of America's hottest cities for 2018, between new developments and a Lightning winning streak.
Tampa Bay Lightning are favorites for winning the Stanley Cup. That has more more potential than just creating a few happy local fans. When LeBron James moved to Cleveland, it rocketed the relatively unknown, and unappealing Midwest city to all-star status, and earned it ranking as "America's Hottest City," according to Forbes. A Stanley Cup win for the Lightning could further boost Tampa's presence on the map and in the media. That is only going to be a good thing for local real estate.
For more information on the potential impact, check out out 3 part series on The ESPN Effect in Real Estate.
This puts the icing on the big real estate cake that Jeff Vinik has envisioned for Downtown Tampa. The $3B development 'Water Street Tampa', has been likened to New Orleans' Bourbon Street, and New York's Broadway.
The new 50 acre project is expected to bring 3,500 residential units, retail, office, and the first five star hotel in Tampa, Florida. There are expected to be both luxury and some affordable rental housing units in the plan. While more rental property inventory may be welcomed by local tenants who are already being squeezed hard, few expect this will make living in Tampa any cheaper. Harvard data shows over half of all renters are forking out 50% of their income for rent. 26% are giving up even more than that, and are considered "severely cost burdened."
While the new downtown, the Lightning's winning streak, and all the attention may be great for increasing the city's appeal to new potential residents, businesses, and investors, this project alone is unlikely to be all that is needed in the region. There will be ongoing needs for new distribution centers for online shoppers, healthcare, and affordable housing.
This leaves a considerable window of opportunity open for commercial real estate investors to come in and build or revamp existing properties to better serve current and incoming Tampa Bay residents and visitors. Though some existing property owners may be finding this is their time to exit, if they don't have the capital or passion for redesigning their properties for the next generation of trends.
As the nation, economy, and housing market continue to grow, expect Tampa to continue to grow in popularity, and especially as a serious alternative to Miami and Orlando.