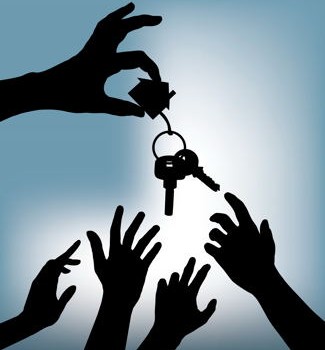 Resources
The Big Benefits of Seller Financing for Both Buyers & Sellers
Both buyers and sellers of commercial real estate have a lot to gain by exploring their seller financing options. And this could quickly become a more important solution for everyone in the months ahead…
There are actually many forms of seller financing in the commercial real estate space. This includes seller held mortgages, lease options, purchase options, lease to own, installment contracts business loans and more. Then there are hybrids of these options, and almost infinite combinations which may include bank financing as well. So why should buyers and sellers of commercial property be considering these options more deeply right now?
The Benefits for Buyers
There are many benefits of using seller financing for buyers, including:
Avoiding hassles at the bank
Reducing acquisition costs
Speeding up the purchase process
Keeping credit free for other uses
Avoiding complex bank documents and demands
Protection from bank fraud
Achieving leverage without strong credit, paperwork trails, or business history
Flexibility in deal structuring
Being able to negotiate a better win-win for both sides
The Benefits for Sellers
While the most noise is often made about the perks for buyers, there are very strong reasons why commercial property owners should be considering playing a role in the financing of their own properties too.
This includes:
Attracting more bids, faster
Achieving a higher sales price
Retaining the benefits of passive income, without the management
Creating a new asset on property that you already know
Reducing and deferring tax liability
Avoiding the transaction issues and failures which come when buyers rely on banks
Achieving a higher ROI on your proceeds than if parked elsewhere
May soon be a necessity if lending tightens
Smart Seller Financing
While seller financing can be easier than other alternatives they do require care in order to truly provide a lasting win-win scenario for both buyer and seller. Some due diligence still needs to be done on the other party. Expert negotiation can achieve the best structure, and an experienced commercial real estate broker can aid in structuring a deal which meets your goals while ensuring you are protected by the right legal documents. In the current market sellers also need pro guidance when it comes to listing and offering commercial property with seller financing. It can be a delicate situation in which sellers must optimize every word in order to avoid the wrong attention, and to set realistic expectations that lead to the most profitable sale in the optimal time frame.
Have you tried seller financing? Is it time you gave it a try?